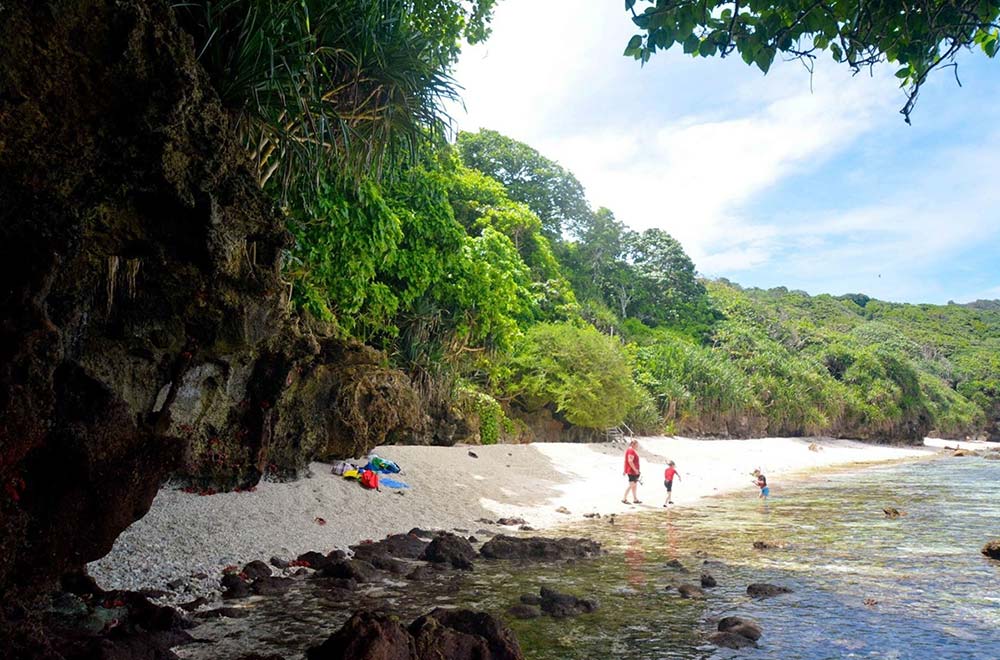 A number of years ago, when the Christmas Island Resort Casino was still a going concern, my sister lived on the island. As with most folks, the island got under her skin and she has embraced any chance to visit the island. An opportunity arose in January this year to return for 11 days, bringing her 2 young boys. I'll let her tell you about her experience…..
'It has been 9 years since my return to Christmas Island, this time with my two boys aged 5 and 7 years old. The island, just as I had remembered it, lush green rainforest, relaxed living style, community minded, multicultural and beautiful clear water coastlines great for snorkelling.
I wasn't sure how to keep my two young lads occupied or even interested on the trip (growing up in a bustling city glued to technology) but the natural surroundings, wildlife, trips to the jungle, snorkelling, swimming and places to see took care of it for me. They were enamoured with the wildlife, thrilled at the 4WD trekking to get to places, perfectly at home in the snorkelling beaches full of colourful fish, eels and the many assorted crabs.
They were fascinated with the blow holes, loved exploring the jungle on the walk out to the waterfall and made great local friends in their time there.