New Marine Park for Christmas Island and the Cocos Keeling Islands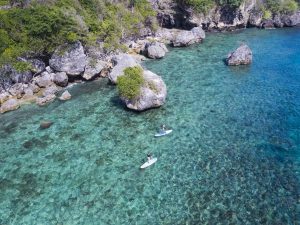 Did you know that Australia has its own spectacular marine version of the Galapagos Islands – vast, remote and relatively uncharted ? At twice the size of the Great Barrier Reef and more than three times the size of Great Britain , these magical waters have now been declared a part of Australia's Marine Parks .
At 744,000 square kilometres in size, the new Christmas Island and Cocos (Keeling) Island Marine Parks are the jewel of our Indian Ocean Territories, with marine life found nowhere else on earth.
The new marine parks lie at a meeting point of Indian and Pacific Ocean currents . They are places where unique marine life lives and continues to evolve – a natural laboratory for understanding oceanic evolutionary processes. They are important habitats for sea turtles, seabirds, whale sharks, coral reef species, oceanic fish and the famous Christmas Island Red Crab.
Established in March 2022, these new marine parks will help protect the unique marine environments of Australia's Indian Ocean Territories (IOT) and support positive social and economic outcomes for our local communities and other marine users. These new marine park protections will build on the work of Christmas Island National Park and Pulu Keeling National Park, which have helped to protect the unique island environments of the Indian Ocean Territories for decades.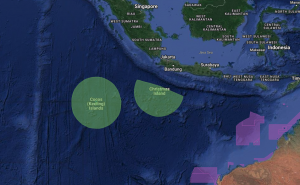 Locals and visitors can experience the magnificent marine world of the new Marine Parks in the Indian Ocean Territories by connecting with Indian Ocean Experiences, who will then connect you with a local tour operator where you can head out scuba diving, snorkelling, kite surfing, kayaking, free diving or fishing.
What are you waiting for? Find out how you can explore this unique and undiscovered national treasure today …
Thanks to Parks Australia for this information.